Work with me
And take control over your wellbeing
Beyond Quantum Healing (BQH)
Beyond Quantum Healing (BQH) is an advanced healing modality that is heart-based and intention oriented.
BQH was created and based upon classic "past life regression" hypnosis models  and is a derivative from QHHT that was developed by Dolores Canon but it is more flexible and expansive.
It will transport you through an extraordinary journey of your consciousness through time, space (past and future lives), and even beyond that to discover your true nature and power.
BQH will allow you to connect with a higher and much more advanced aspect/part of yourself that can provide all the information and knowledge you need to know now, to improve and change your current life. This part of yourself is often called the Higher Self, Higher Consciousness, Super Consciousness, Soul, or Intuition.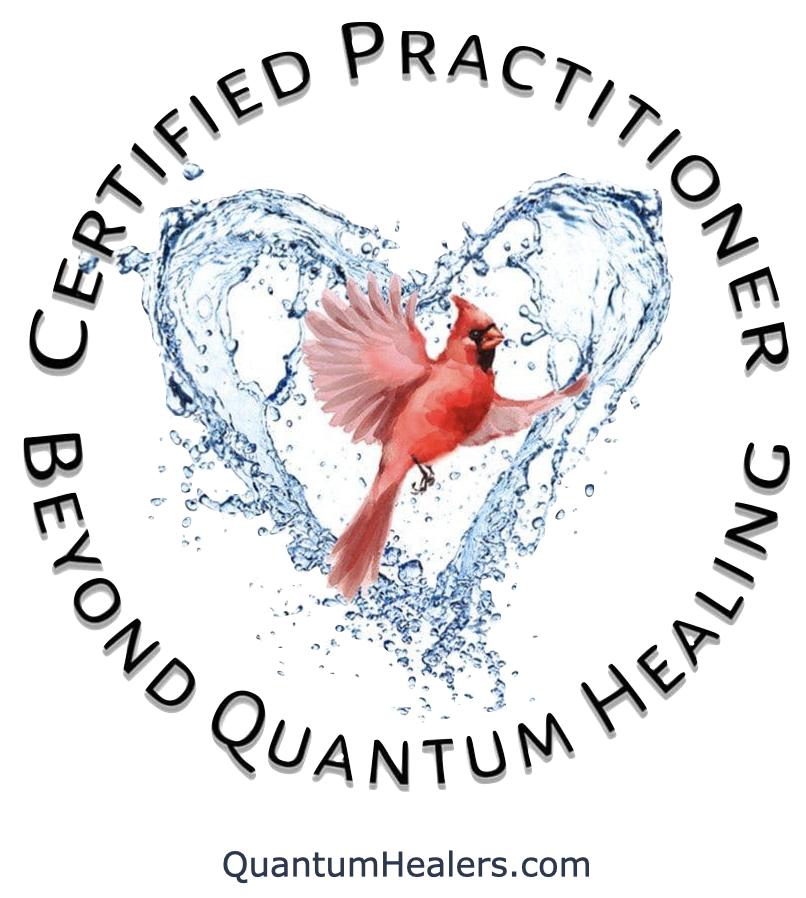 Why would you seek a Quantum Healing Session?
For any and every reason you could possibly imagine! Common concerns are physical health, emotional concerns, self-worth issues, life path questions, career changes, curiosity about soul origins, missing time or to solve other mysteries.
How does Beyond Quantum Healing work?
Quantum Healing has variously been called guided visualization, hypnosis, dreamwork or soul travel. All of these descriptions are human words and phrases to basically describe this scenario: You lay back, relax, close your eyes and enter a deep, daydream-like state that is relevant to your situation. You are able to speak and describe your experience all the while being assisted by your facilitator. You will be invited to speak to your own Higher Self- that part of you that is the Divine spark and has more wisdom and knowledge about you and your life plan than your more "everyday" or "temporal" self.
A BQH session includes :
an Interview / preparing conversation (a pre-talk where we discuss your reason for having this session, your concerns and questions)
a Hypnosis including

 

Past Life regression and communication with your Subconscious/ Higher Self / Guides and healing work
and a post talk.
I had an incredible BQH session with Patricia, she was super intuitive, kind and lead me through several scenes that were coming up for me and asked questions where I was able to understand what and why I was seeing and experiencing. Overall I received a lot of guidance and information that is truly relevant to what I need in my daily life. Thank you so much! I would highly recommend Patricia and the wonderful work she does.
Alexandra
Thank you so much for this amazing BQH Session! This session resonated deeply with me and I can still feel its effect: I'm finally embracing my true self. With your strong and pure energy and soothing voice, you easily guided me into another state of mind. There I was able to see and experience different scenes and had a conversation with my Soul Group. Thanks to your curiosity and reassuring guidance I was able to experience things that somehow felt very familiar on a deeper level and received answers to questions I've had for a long time. I definitely recommend a session with you, a true gift for yourself!
Angela
Book your Beyond Quantum Healing (BQH) Session now
Book your Beyond Quantum Healing or coaching session now